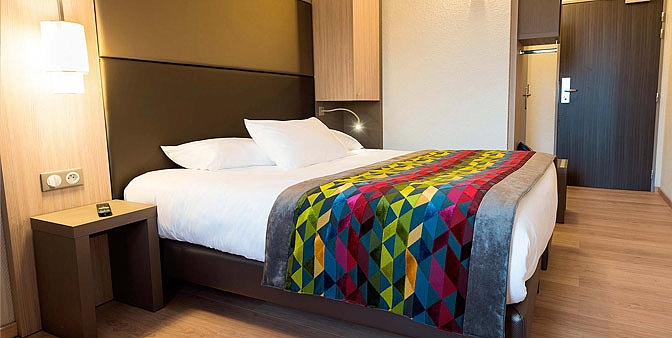 Whether you are alone or with someone, we propose our Comfort room. This room combines simplicity and comfort: enjoy all the complimentary amenities ...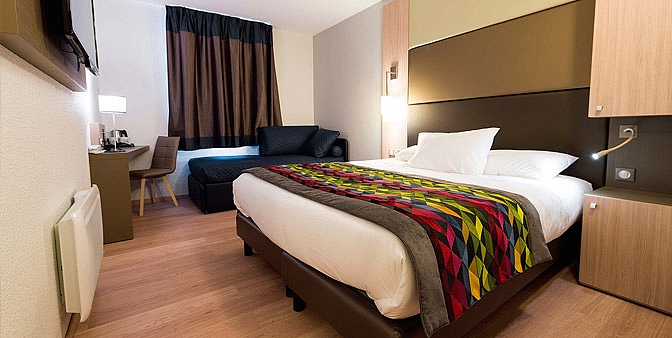 The Executive room at our Kyriad Hotel Saint-Quentin is primarily suited to business travelers. More spacious than the comfort room, you can rest ...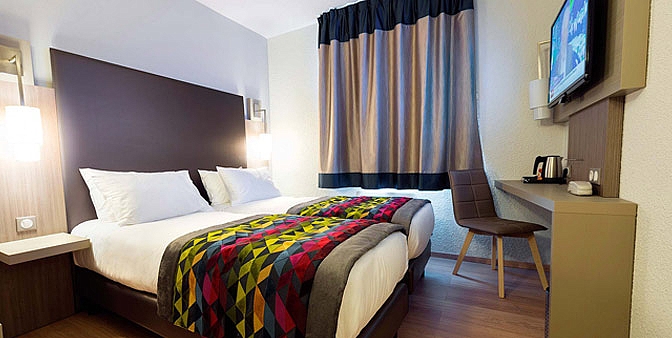 Traveling by three and looking for a suitable room for your stay in Saint-Quentin? Our Kyriad Hotel offers Triple rooms, you can choose your own ...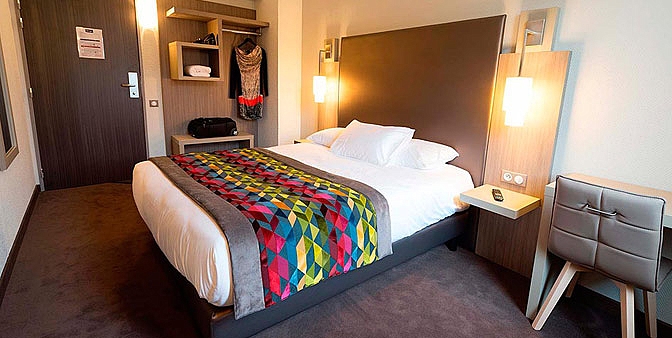 Equipped with all the amenities offered by the hotel, our family rooms can accommodate up to 4 people: one double bed for the parents and two single ...
€9.00 *

Additional person

Has a third person joined you along the way? No problem, just let us know when you reserve your room at Kyriad Hotel Saint-Quentin and we'll do what's necessary.


Whether you enjoy sweet or savory breakfasts, our buffet will meet your expectations. Nothing like a hearty breakfast to start the day off right!
Free breakfast for children under age 6, half price for children under age 12.
* Note: This offer is subject to conditions, please call 03 23 08 45 00 to confirm your arrival date.